A Basement-Farming Time of Year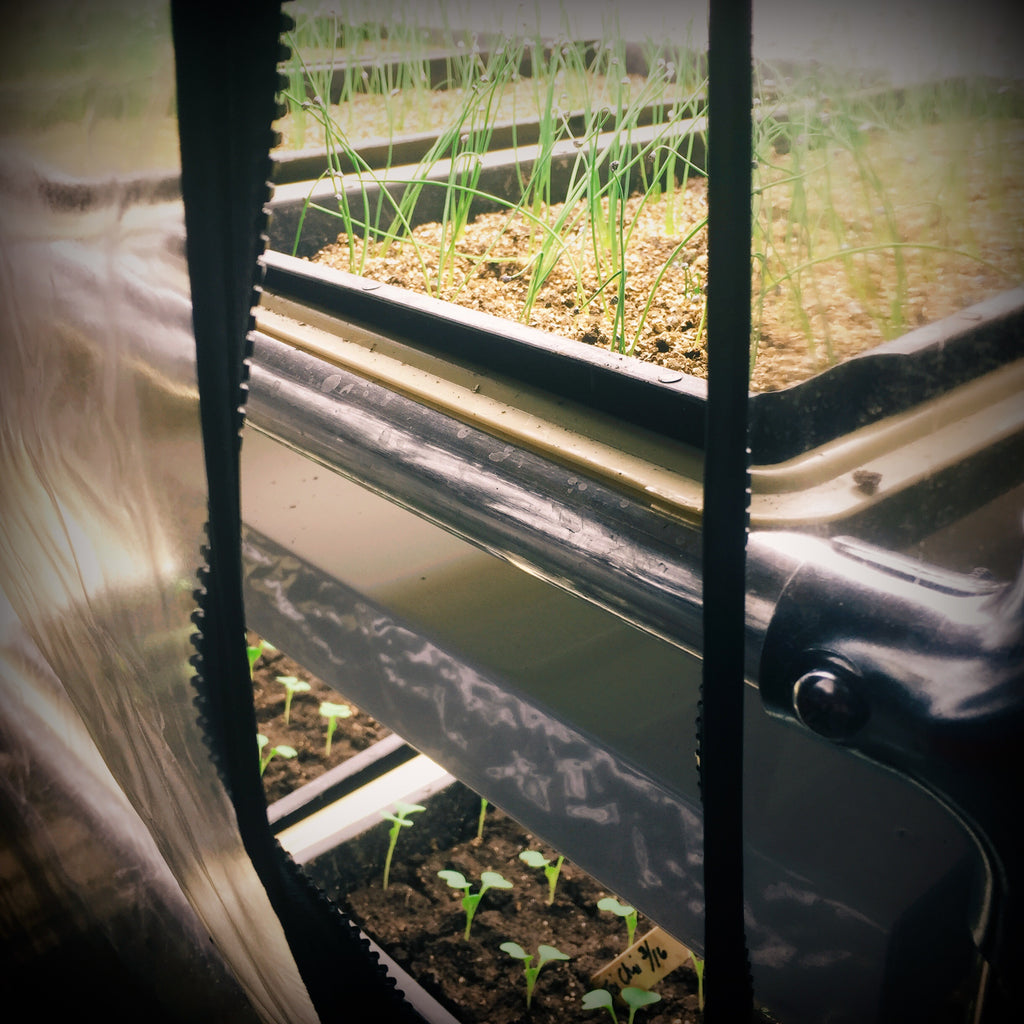 We are anxious here at Small Wheel Farm to get moving with the cultivating and planting.  Being a new farm, without any hoop houses yet, this snow has been a real bummer—we just can't do anything in our fields; it's a waiting game.  So, for now, we continue our lives as basement farmers—tending to the beautiful seedlings under our grow lights, dreaming, and tackling projects. 
As for projects, we have some exciting news as drawings for our barn/studio/greenhouse renovation have come back from our architect and it is likely that this summer we will start construction on the multifunctional building.  I am looking forward to having a space this time of year to work on my pottery, do some seed starting and grow in a greenhouse.  Increasing productivity during the shoulder season will help me get an earlier start at market and make mud season more bearable.  If we get a hoop house grant this summer then we'll really be in business for next season (as well as have some serious building projects on the farm this summer).  The extra work will be worth it though: I have serious hoop house envy.
Let's all say it.  More sun, please!  And if that is too much to ask, at least no more snow!
---